The Sims Online

The Sims Online will be an exelent game with tonnes of good Things.
Offical site Pic.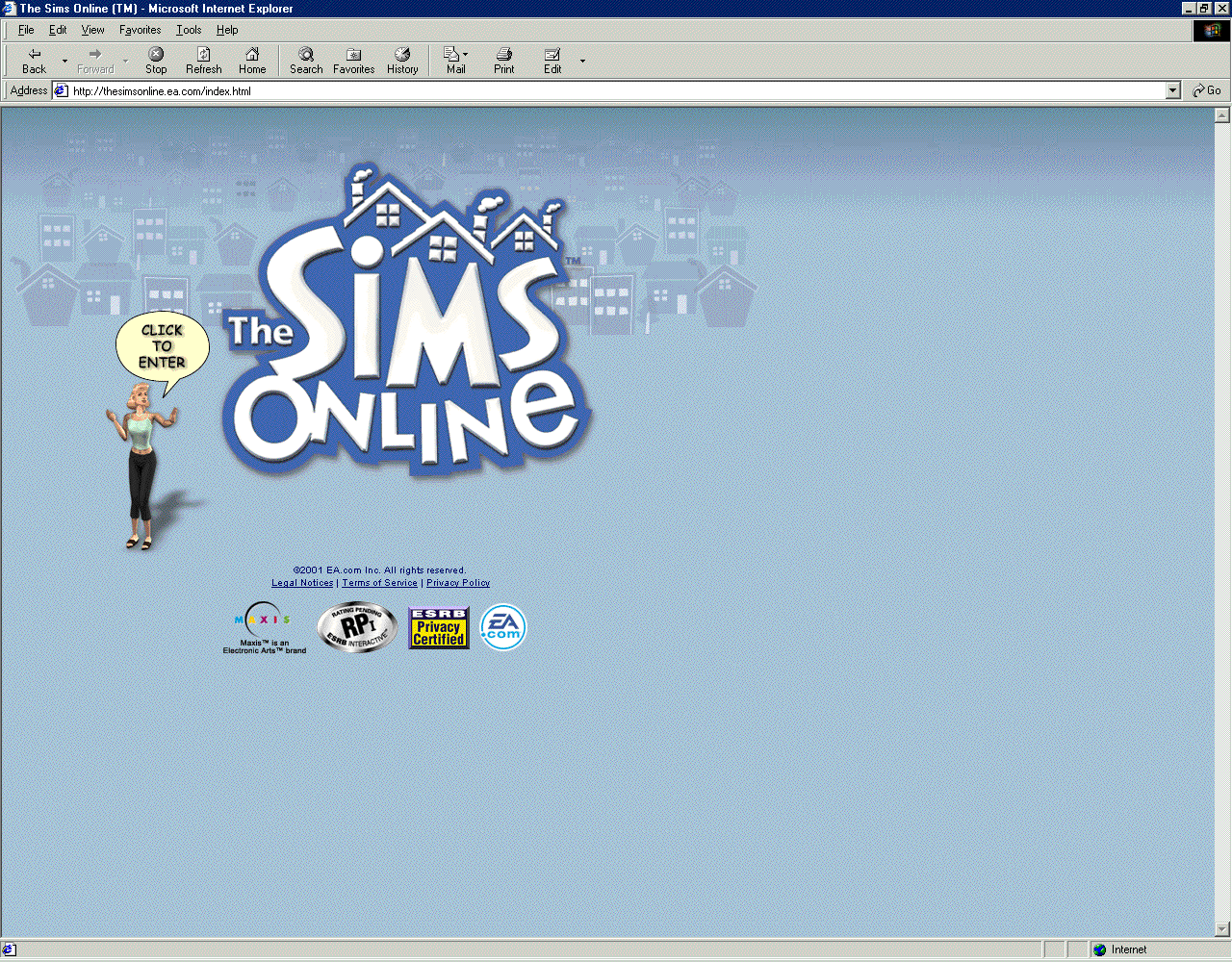 Links
News
We Will Soon Be Moving to less cramped digs at a site I am working on as we speak.
The Sims Online Was a hit a e3 see what the reviews have to say
Click Here
.
My Opinion:
My opinion on this game is it will be a good Idea as they are finally puting some age restrictions on the people who play it to make it fully safe for all people. And I will have fun when this block buster hits. Whaaaaaaaa hooooooooo!